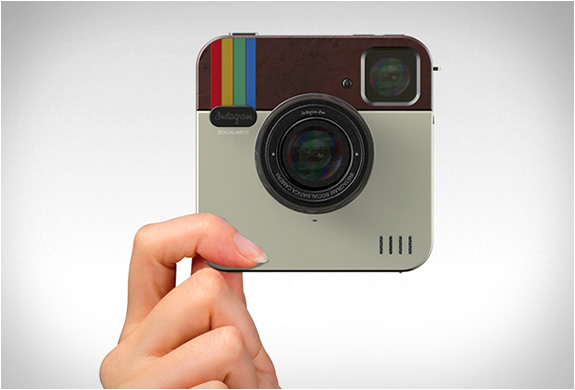 I love my camera. If you know me well, you'd probably realize I die a little inside whenever I think of how I had a blackberry while studying abroad. I had no opportunity to mobile upload to Instagram. (The horror.)
So obviously, I'm excited to see where Twitter takes the iPhoto in the upcoming year. Instagram was bought by Facebook for 715M in April. It is no surprise that the two largest social media networks are now battling it out over photo-sharing capacity. I loved Instagram for it's simple integration with Twitter. Now, we have a standoff of sorts between Facebook and Twitter, and it really took off this week with Instagram adding some critical features - crop & span. Brilliant. No longer do we have to worry if Instagram will crop half of our friend's faces out of photos. No more third party apps for simple tasks like cropping!!! That capability was long overdue.
The
battle
started directly after the buy out. Back in October, Instagram made other updates to it's program. I.e. if you tag a friend on Instagram, Instagram would automatically use that friend's twitter handle if you went to tweet the photo after. This is awesome for Instagram users and for Facebook in turn. However, Twitter does not want to be a second tier program to Facebook. Twitter pulled the "Find Friends" option on Instagram. Instagram added web-based profiles. Twitter introduced "Twitter Cards" to allow for seamless larger photo-sharing. Instagram photos originally would show up in Twitter's stream; however, Instagram did not want to be simply included in Twitter updates. Instagram stopped the collaboration. Currently, there is still at least a link available, so friends can still reach your Instagram photos through Twitter.
The new year may bring the end of Instagram for myself and many others. Twitter is rolling out new technology! They recently
added filters
. This is an exciting time. Don't look so shocked Facebook. We are all sure you realize that 100M accounts are not an overwhelming number to overtake. (Ahem Myspace). We can be a very fickle tech audience. You should know that better than anyone, which is likely why you bought Instagram out in the first place.
P.s. Be sure to turn on your privacy settings on Instagram! The site is slowly turning over user's photostream into a user profile. Our photos will be public unless we turn privacy on. Thanks Facebook.. Luckily, it's only one little switch and not like Facbook's ever-changing list of options. Another reason why I am hoping for continued tech roll out by Twitter to enhance photo sharing options.